The Weir is the seventeenth chapter of Taran Wanderer. Here the hero learns that luck is what you make of it using your senses and skills.
This page contains spoilers. If you do not wish to be spoiled, do not read further.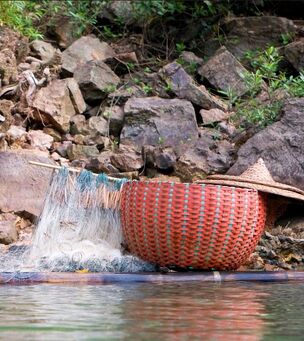 Plot
Taran stayed with Llonio at his peculiar farmhold, full of baskets, nets and weirs, on the Small Avren. From a stone that had tripped him in the woods, Taran made a wind mill to grind the grain Llonio had pulled from his weir.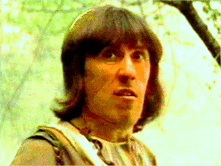 After taking pride in the mill, Taran grew restless and moved on. In parting, he asked for the secret of the man's luck. Llonio explained that he watched for needful things and had the skill and knowledge to make them useful.
"Trust your luck, Taran Wanderer," Llonio called after Taran as he left on his way to the Free Commots. "But don't forget to put out your nets!"
Community content is available under
CC-BY-SA
unless otherwise noted.