The War Lord is the nineteenth and penultimate chapter of The Black Cauldron. Here a character previously believed to be a hero is revealed as a villain, while the themes of pride, loyalty to a cause and loyalty to one's friends are reenforced, and events teeter out of the protagonists' control toward the climax.
This page contains spoilers. If you do not wish to be spoiled, do not read further.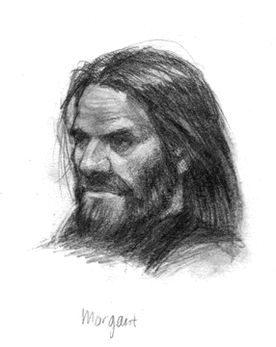 Plot
Guards seized and bound Taran and Fflewddur, gagged Eilonwy, and struck Gurgi out cold as the hairy companion rushed King Morgant. Morgant revealed his plans to use the Black Crochan to depose Arawn and defy Gwydion. He further offered to (one day) make Taran his war leader, if the youth would swear the King his allegiance. When Taran resisted the idea, Morgant threatened to make Taran a Cauldron-Born warrior, the first of his army. Taran insisted he do so now, "even as I live!" -- but Morgant knew the truth, having visited Morva long ago and paid for the Cauldron's secrets. He knew only a living man, climbing into it with full knowledge of his act, would destroy the enchanted pot.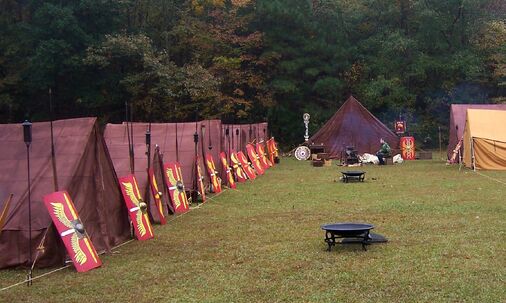 Tightening the screws, the King declared he would kill Taran's friends, one by one, and put them into the Crochan before him. As the King of Madoc left to give Taran time to mull over this prospect, Fflewddur mused that being a toad in Morva would have been better than being a Cauldron warrior. Taran said he would accept Morgant's offer, but Eilonwy dissuaded him; Morgant was evil beyond redemption and would sense Taran's intentions and proceed to kill the companions anyway. They all tried to loosen their bonds, to no avail, and planned hopelessly into the night.
Ellidyr
awoke and apologized for his actions. He ackowledged his "black beast" was a hard burden, but claimed he would have given the Cauldron to Gwydion to be destroyed, rather than use it as Morgant would. Taran believed him -- more so perhaps than Ellidyr himself.
Community content is available under
CC-BY-SA
unless otherwise noted.