The Trap is the seventh chapter of The Book of Three. Here the hero must escape from captivity, with his earlier quest for a magical animal interrupted. Conflict between the hero and the emerging heroine is based on a lack of trust and communication between the two -- deficits due to the hero's failure to see the heroine as an ally.
This page contains spoilers. If you do not wish to be spoiled, do not read further.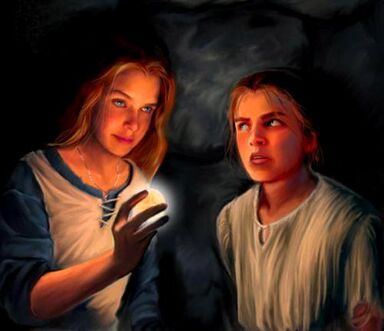 Plot
Despite
Taran
's on-going fears and mistrust,
Eilonwy
soon returned and lead him into the secret tunnels beneath
Spiral Castle
. Eilonwy urged him to hasten, warning Taran that
Achren
would soon discover their escape. The girl explained that she had led
Melyngar
out from the stables and freed the man in the next cell, whom Taran believed to be Gwydion. Without warning, Taran fell into a deep pit; to his dismay, Eilonwy came down after him. After he reproached her for her rash act, the girl calmly pointed out that the passages continued from that spot. She lit her golden
bauble
and Taran followed behind, deeply dubious.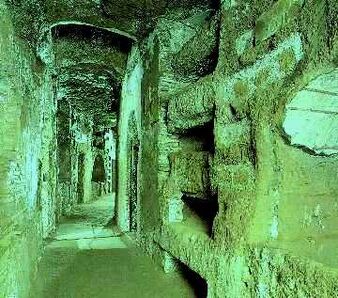 Community content is available under
CC-BY-SA
unless otherwise noted.