The Secret is the nineteenth and penultimate chapter of The Book of Three. It explains the whirlwind events of the previous chapter and reveals much of what has underlain the preceding action. This is the same framework later employed by JK Rowling in her Potter series, in which a wise sage (previously believed dead) sheds light on story mysteries, then rewards the young protagonists for their achievements in helping enable the resolution.
This page contains spoilers. If you do not wish to be spoiled, do not read further.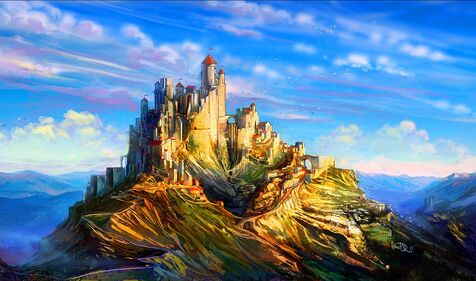 Plot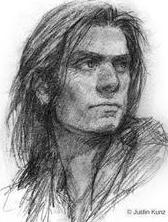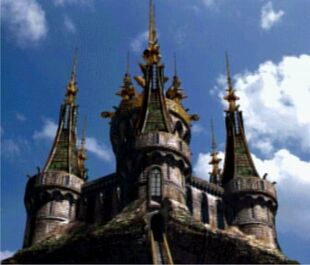 Waking as if from a nightmare, still recovering from his wounds, Taran was soothed by Eilonwy, who dismissed Fflewddur, Gurgi and Doli, and explained that the Horned King was dead, consumed by flame. Prince Gwydion then appeared, gloriously alive, and explained that the removal of Dyrnwyn -- the magical sword which he himself was now wielding, gift of Eilonwy -- had caused Spiral Castle to collapse. He recounted his experience of being tortured at Oeth-Anoeth, but, by a potent act of will, the Prince of Don was able to master the secrets of life and death. Gwydion also disclosed that the fledgling gwythaint (which Taran had saved) led the Prince to Taran and the Horned King, enabling their final confrontation. Further, Gwydion had destroyed the Horned King with the champion's own name, which Hen Wen revealed to him after running away from Taran.
Later, Taran briefly toured Caer Dathyl, and each of the Companions was given a gift: a stallion to Taran; a ring to Eilonwy; a wallet of food to Gurgi; and to Fflewddur, a single, unbreakable harp string.
Community content is available under
CC-BY-SA
unless otherwise noted.