The Oath is the fifth chapter of The Castle of Llyr. Here the themes of oath-taking and well-intentioned blundering are developed, by making the pledge onerous, and linking it to the frustration of enduring another's repeated errors.
This page contains spoilers. If you do not wish to be spoiled, do not read further.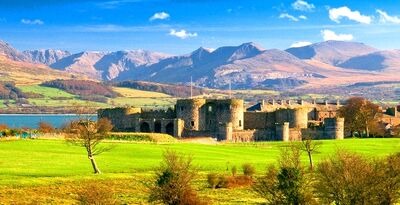 When
Magg
and
Princess Eilonwy
failed to show for breakfast,
Taran
decided to break his silence and reveal
Gwydion
's warning about
Achren
's scheme of revenge.
King Rhuddlum
organized search parties, one nominally under the command of
Prince Rhun
, with the Master of Horse truly in charge.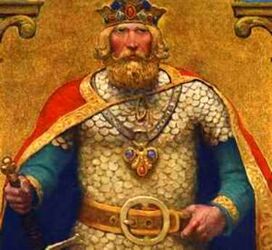 As the bards already sang of Taran, Rhuddlum asked him to protect Rhun personally. Rhun must rule one day as King of the
Isle of Mona
, and Rhuddlum confided that he and
Queen Teleria
had long hoped for Rhun's wedding to Eilonwy.
Although appalled and envious, Taran took the oath to protect the Prince. On the search for Eilonwy in the
Hills of Parys
, Rhun separated from the group shortly before dusk. Taran pursued him, joined by
Fflewddur
and
Gurgi
, but finally the trio had to halt and spend the night in the forest.
Community content is available under
CC-BY-SA
unless otherwise noted.