The Loss is the eighteenth chapter of The Black Cauldron. Here the plot drives quickly toward its climax, as the certainty as to who is a hero and who a villain becomes clouded. The theme of matters being other than what they seem, a major thread throughout the series, finds three resonances here.
This page contains spoilers. If you do not wish to be spoiled, do not read further.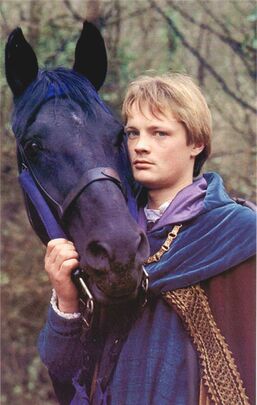 Plot
Taran awoke by a campfire with Eilonwy bent anxiously over him and the other Companions nearby. Ellidyr had tried to kill them, too, calling them all "robbers and oath-breakers", then had absconded with the horses and the Black Crochan. He had left no trail and the companions in poor shape to track or deal with him. Taran saw the wisdom of Adaon's words about honor in a field well-plowed, and vowed to seek it there.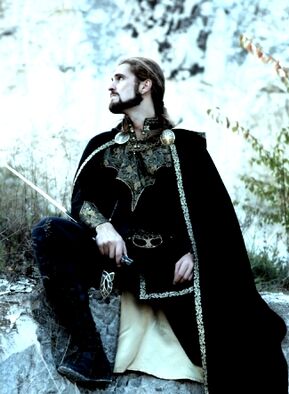 Next day,
en route
back to
Caer Dallben
,
King Morgant
and his warriors met the group. Morgant explained that his forces had been deterred from
Dark Gate
by the
Huntsmen
, and had been
en route
to
Caer Cadarn
when
Gwystyl of
the
Fair Folk
had reported the companions' intent to reach
Morva
. Morgant then encountered Ellidyr near the
Tevvyn
. Eilonwy contradicted Ellidyr's version of events, insisting that Taran had won the Cauldron; Morgant claimed to have doubted the Prince's tale. Taran, held to his oath, remained silent. Nearby, at Morgant's camp, Taran saw the
Crochan
was guarded by warriors; inside a tent Taran was astonished to find Ellidyr battered and bound. The Assistant Pig-Keeper reproached the King for his ill treatment of his captive. Morgant, speaking of a need for obedience, ordered the group bound.
Community content is available under
CC-BY-SA
unless otherwise noted.