The Hidden Valley is the thirteenth chapter of The Book of Three. Here the protagonists find succor and sanctuary, and the themes of kindness to all living things and of matters being otherwise from what they seem are developed.
This page contains spoilers. If you do not wish to be spoiled, do not read further.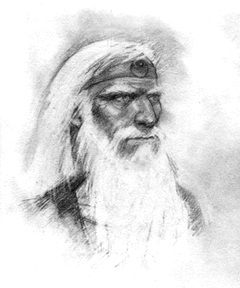 Plot
The wolves pinned the Companions to the ground; one seized Taran by the wrist as Melyngar appeared behind a tall, robed figure who proved to be Medwyn, protector of all animals in Prydain. Taran was dismayed to learn that Hen Wen had not come to Medwyn with the other animals from Caer Dallben. Medwyn took the companions into his valley, a rich vale where he fed them and helped to heal Gurgi's injury. Taran described his purpose and expressed concern for Gurgi; Medwyn discussed kindness to all living things and explained the tortured history of gwythaints. He also told a fable concerning the contributions of a lame ant, and likened ants to "the race of men", who needed to learn to help one another. Taran had seen the ruins of a ship and conjectured that Medwyn was truly an ancient figure of legend, who had saved all the animals in Prydain from a flood. Medwyn was evasive and expressed concern for Hen Wen, about whose whereabouts he knew nothing -- not even whether she was alive.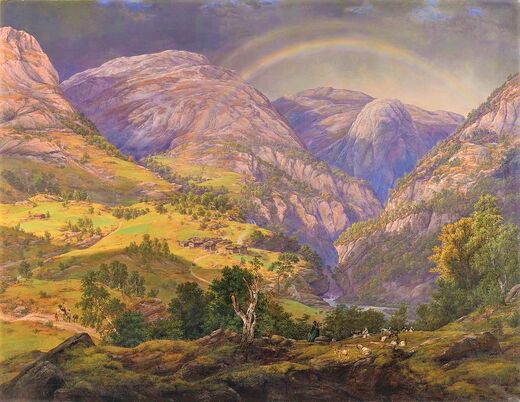 Community content is available under
CC-BY-SA
unless otherwise noted.