The End of Summer is the fourteenth chapter of Taran Wanderer. Here the hero's loyalty and honor are tested to the utmost when he is called upon to accept a common heritage and give up his heart's most ardent desire.
This page contains spoilers. If you do not wish to be spoiled, do not read further.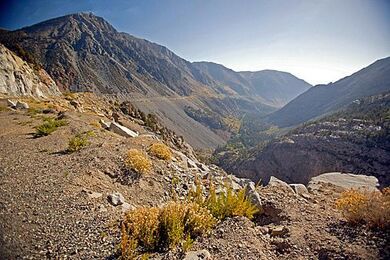 Taran understood, to his regret, that he had found his father. Taran confided in
Fflewddur
that he had long dreamed of being highborn, not only for his own honor's sake but so that he might ask
Princess Eilonwy
to wed. Fflewddur soon left to report the events to
Caer Dallben
and thence to his own
kingdom
, but Taran and
Gurgi
stayed to help Craddoc
repair the house and farmland before winter came. These tasks were achieved one by one, arduously but with a certain degree of pride, as Taran slowly and begrudgingly gained respect for Craddoc -- as a man if not as a father.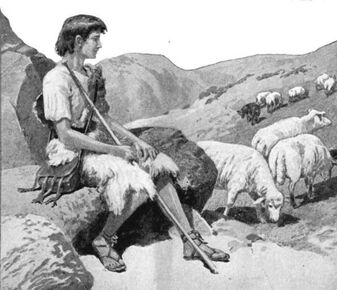 Gurgi, meanwhile, took to sheep herding with aplomb; the animals followed him around admiringly as he led them with a shepherd's crook and a woolen jacket that camouflaged him among the herd. Soon Taran gave up looking for Fflewddur or Kaw's return.
Community content is available under
CC-BY-SA
unless otherwise noted.