The Broken Sword is the fifth chapter of The Book of Three. Here one of the two major antagonists of the series is introduced, whose histrionics and visage dominate the events. Evil, supernatural powers -- rarely glimpsed in this series -- are a major theme here. The offering of power to save oneself is a minor theme, repeated in later books.
This page contains spoilers. If you do not wish to be spoiled, do not read further.
Plot
Taran
and
Gwydion
were viciously attacked by the
Cauldron-Born
and taken in bonds to
Spiral Castle
, home of the enchantress
Achren
.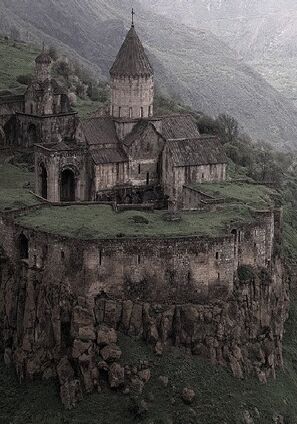 The former Queen of Prydain soothed Taran's wounds, cooing sorrowfully until he -- certain she meant him no harm -- began to speak of their mission. Gwydion swiftly interceded, warning the boy against Achren's treachery. Despite all her promises, the Prince of Don refused to join the enchantress as an ally.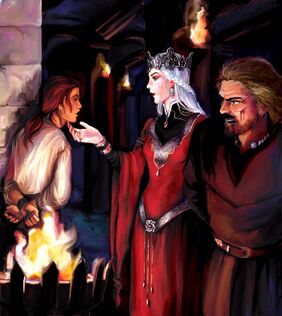 In a fit of rage at being so denied, Achren broke Gwydion's gold-pommeled sword with her own bare, bleeding hands. She barked a harsh, unintelligible order at her Cauldron warriors; a whip handle knocked Taran out cold.
Community content is available under
CC-BY-SA
unless otherwise noted.