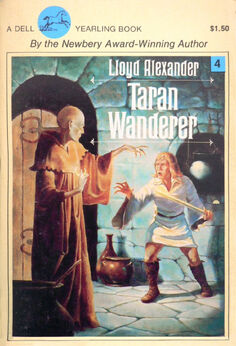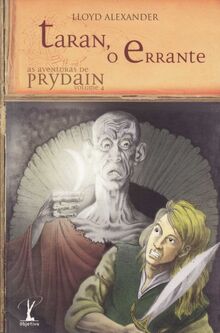 Taran Wanderer is the fourth book in The Chronicles of Prydain series by Lloyd Alexander. It is the most introspective of the five books, the lone volume which avoids the label of epic fantasy. Yet it maintains a sense of boundless adventure, and expounds themes of bettering oneself in skill and knowledge, even while learning to deal with failure and loss. For an overview of the various editions and cover paintings of Taran Wanderer, see Book Editions and Illustrations: Part Two.
This page contains spoilers. If you do not wish to be spoiled, do not read further.
Brief Synopsis
Taran, seeking to find his parentage, set off with Gurgi to the Marshes of Morva to consult Orddu, Orwen, and Orgoch. The sense of danger from the enchantresses grew more palpable, for the Assistant Pig-Keeper had nothing to offer them in trade. Yet Orddu hinted that he might find what he sought in the Mirror of Llunet.
In his ensuing travels, Taran took a sojourn in
King Smoit
's kingdom, had his stallion
Melynlas
stolen, helped a
farmer
reclaim what was his, rescued
Doli
and foiled the scheme of the wizard
Morda
, traveled through the inhospitable
Hill Cantrevs
, ran afoul of the despicable bandit
Dorath
, kept the shepherd
Craddoc
company, and learned new skills among
the
master
craftsmen
of the
Free Commots
, before coming at last to view himself in the Mirror -- even as he learned the truth about himself.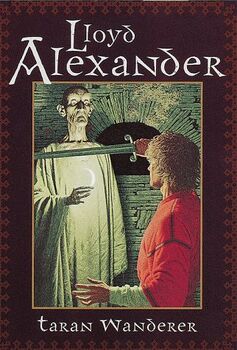 Chapters
Characters
Community content is available under
CC-BY-SA
unless otherwise noted.