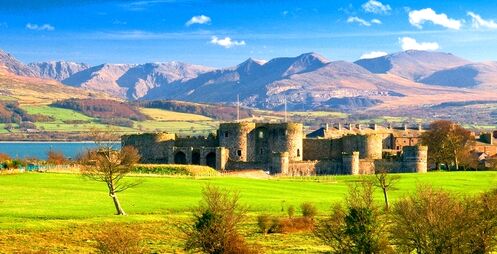 The Isle of Mona
was an island off the west coast of
Prydain
. The Isle of Mona was the realm of the House of Rhuddlum, ruled by
King Rhuddlum
and
Queen Teleria
. The capital and royal palace were located in
Dinas Rhydnant
, a coastal city which held the island's main port, Mona Haven.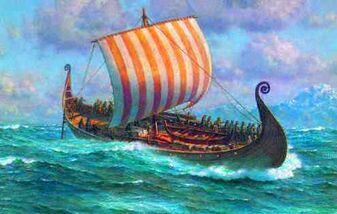 This page contains spoilers. If you do not wish to be spoiled, do not read further.
Geography of the Island
Mona lay in the sea west of Prydain, described as being "far from
Annuvin
" which was in the west. Mona's capital, Dynas Rhydnant, was a port-town. An unfinished seawall stretched across the harbor. Forests covered much of the island, and the
Hills of Parys
lay north of the capital city. There was at least one river, the
Alaw
, which had eroded the earth into a series of subterranean caves.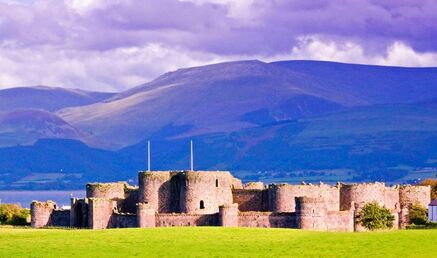 Before
Princess Eilonwy
was born, Mona had been the kingdom of the
House of Llyr
, the Sea-People, and the site of their stronghold
Caer Colur
. Separated from Mona by a flood, the ruins of Caer Colur were then located on a small island just offshore, to the northwest. This site seems to have been abandoned when the House of Llyr fell; this occurred some fifteen years before the setting of the novel. Apparently, the sea air and tides helped accelerate the deterioration of Caer Colur.
History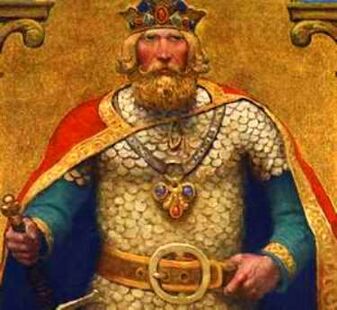 Eilonwy was sent to Dinas Rhydnant to be schooled in the courtly ways of ladies. Soon after arriving, Eilonwy (who by title was the Princess of Llyr) was kidnapped by the Chief Steward of Mona,
Magg
, who took her to
Achren
in the ruins of Eilonwy's ancestral home, Caer Colur.
Taran
and the
Companions
, accompanied by the untalented
Prince Rhun
, searched the Hills of Parys along the river
Alaw
in order to find the princess.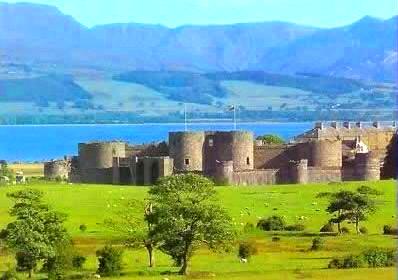 Some time before the beginning of this final adventure, King Rhuddlum died. The island kingdom was inherited by his son, Rhun. After Rhun was killed in battle, Taran vowed to finish Rhun's pet project of a seawall, to protect the harbor.
Community content is available under
CC-BY-SA
unless otherwise noted.