Math Son of Mathonwy was the elderly High King of Prydain, a wise and respected ruler who reigned from the golden fortress of Caer Dathyl.
This page contains spoilers. If you do not wish to be spoiled, do not read further.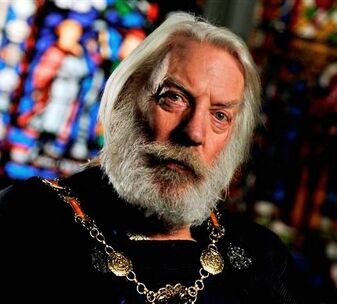 Known Biography
Math was already old when Taran of Caer Dallben first met him following the defeat of the Horned King. The elderly surpeme regent was carried in to the Hall of Thrones on a litter, then after talking at some length, carried out again.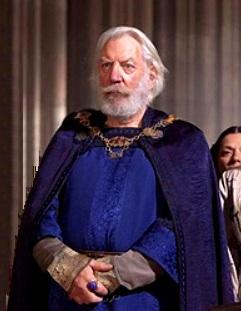 Years later, Taran met Math again when
Prince Gwydion
was in council with him regarding the war with
Arawn Death-Lord
. Taran noted that the years weighed heavily on the High King; his face was more careworn even than
Dallben
's (who at that time was over 380 years of age!), and his hand -- though weak from age -- was still firm, and his eyes were alert, his senses keen.
Soon afterward, High King Math was killed when the Cauldron-Born assaulted his seat of power. Math was poised just inside the gates, standing defiantly against the onslaught of the deathless warriors. His regal presence was so glorious that even the deathless warriors briefly hesitated before dealing the first blow that brought Math Son of Mathonwy to his knees.
Relationship and Legendary Inspiration
Though Gwydion was heir to the high throne and assumed the supreme leadership of Prydain following Math's death, it is never stated in the Chronicles whether the two were father and son. If they share the same relationship as their legendary namesakes from the Mabinogion, then Gwydion was Math's nephew, his sister's son.
Community content is available under
CC-BY-SA
unless otherwise noted.