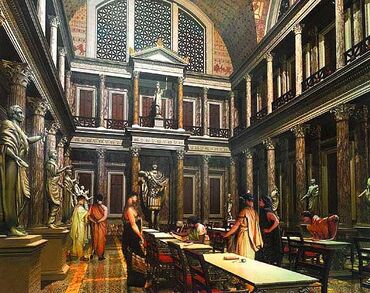 The Hall of Lore
was a chamber in the fortress of
Caer Dathyl
, kept by the Chief Bard
Taliesin
. Like the
Hall of Bards
, this Hall was a storehouse for items of literature, including books and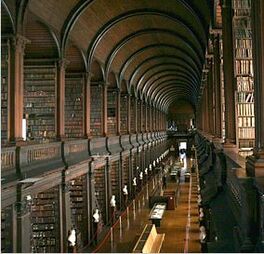 scrolls. However, unlike the Hall of Bards, ordinary people (that is, non-bards) were allowed to access it.
This spacious chamber, cheered by a warm hearth fire and furnished sparsely with a long varnished table and a few chairs and benches, was filled with stacks of ancient volumes and rolls of parchment scrolls, which crowded the walls and rose high into the shadows of the raftered ceiling.
From the hall, a flight of stone steps led to a rooftop, from which one could see beyond the walls of the fortress and down into the valley below.
Community content is available under
CC-BY-SA
unless otherwise noted.