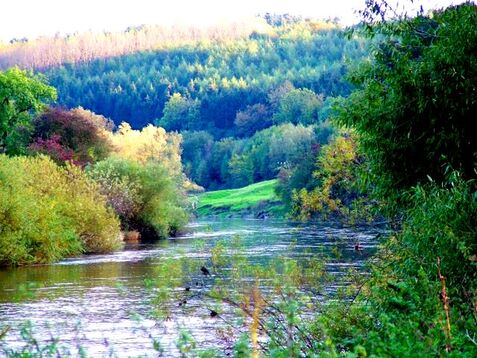 The Great Avren was a major river that formed the southern and eastern border of Prydain. It was a wide, fast-moving river that flowed from the far northeast, southward round the Llawgadarn Mountains and through the Free Commots, then swung westward north of Caer Dallben, to empty into the sea in a wide bay.
The Avren's waters were gray and white. Its banks sloped down from green uplands on both northern and southern sides.
Many rivers flowed down into the Avren, such as the River Tevvyn in the west; the River Ystrad in the middle of the land; and in the east the so-called Small Avren.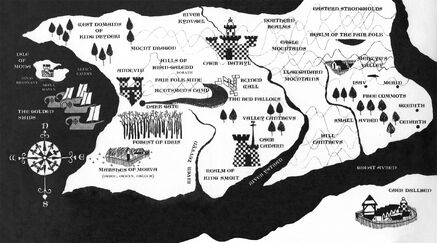 The Great Avren was the river in which, during the events of The Book of Three, Taran almost drowned, professing to Gwydion that he had been sure he could swim once he came to do it.
Community content is available under
CC-BY-SA
unless otherwise noted.