This page is about the book chapter. For the character see Fflewddur Fflam.
Fflewddur Fflam is the ninth chapter of The Book of Three. Here a new major protagonist is introduced and another reappears, as the newly formed Companions are bound together by loss and uncertainty for the future.
This page contains spoilers. If you do not wish to be spoiled, do not read further.
Plot
Taran
, alarmed at finding the wrong man awaiting him alongside
Melyngar
, tried to chop at
Fflewddur Fflam
, who called for a truce. Taran despaired over the presumed death of
Prince Gwydion
, and blamed
Eilonwy
for intentionally bringing it about. As the girl explained the matter, Taran saw it was his own fault for not being clear about whom he intended her to rescue.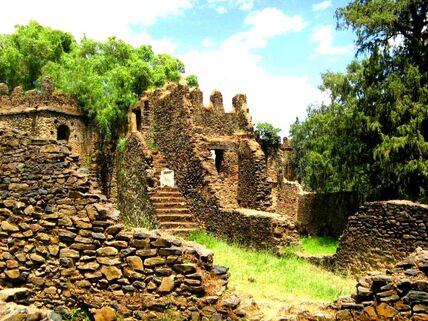 He apologized; she accepted his contrition as sincere. At the ruins, the three mourned Gwydion's death before deciding to move away, lest the
Cauldron-Born
still be at large. They purposed to rest for the night before deciding on a course of action.
At the campsite Gurgi appeared, looking for 'crunchings and munchings' and reporting of greater numbers in the valley. Taran brought Fflewddur up to speed on the matter of the Horned King, and recalled his own quest to find Hen Wen. 
With all his questions left unresolved, Taran fell into tormented sleep.
Community content is available under
CC-BY-SA
unless otherwise noted.