The Prydain Fan Art series is a repository for illustrations by both amateur and professional artists of subjects within the Chronicles of Prydain. Many of the images posted in this series have been used on other pages on this wiki, but some are not used anywhere else.
If you are one of the artists in this series, and would like an Admin to alter or delete any or all images used on this wiki, please post a message and an Admin will do his or her best to accommodate your needs. Also, please feel free to upload your own images to this series. Thank you, one and all, for your contributions to this site!
Part 1: Saeriellyn
Saeriellyn
Saeriellyn, a.k.a Dawn Davidson, is an American artist who has been producing Prydain-related works since at least 2006. She is the most prolific Prydain illustrator known to be working today -- or ever. She first produces pencil sketches or "comps", which she then paints digitally. Saeriellyn is also adapting The Book of Three into a full-color comic book, complete with a new script to which she has added many ruminations and flourishes absent from the original book. She is the personal favorite Prydain artist of the Admin who created this page. Her work can be seen at http://saeriellyn.deviantart.com/.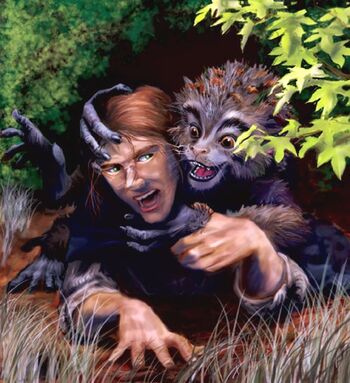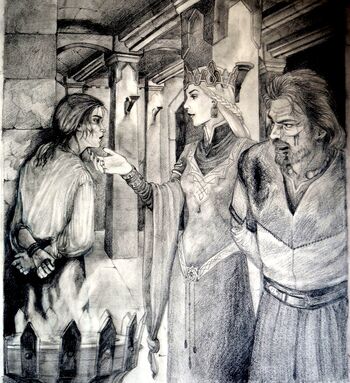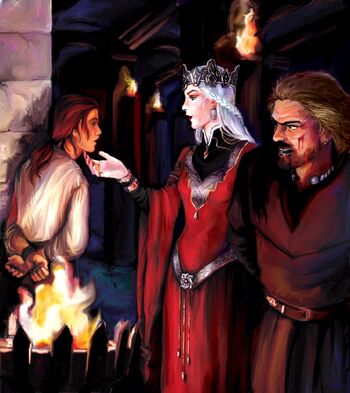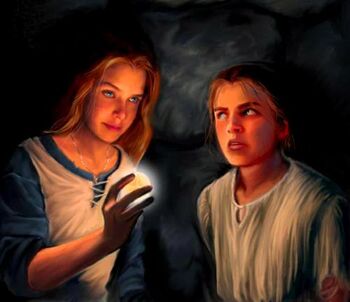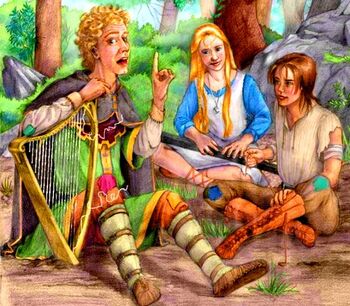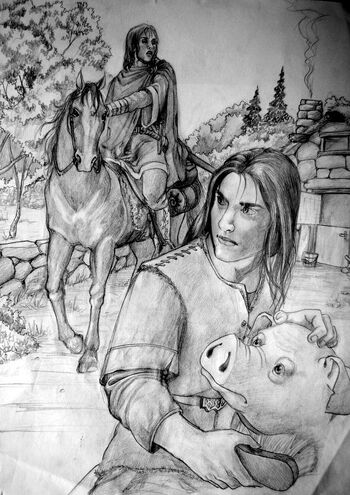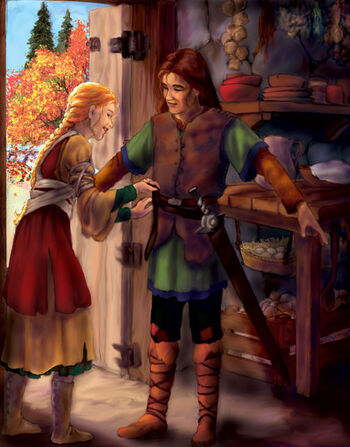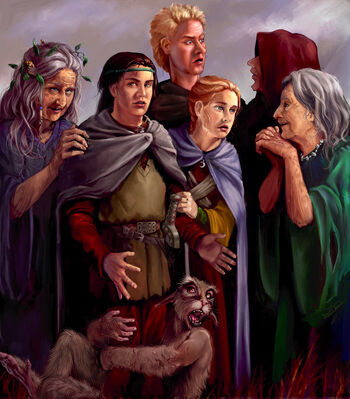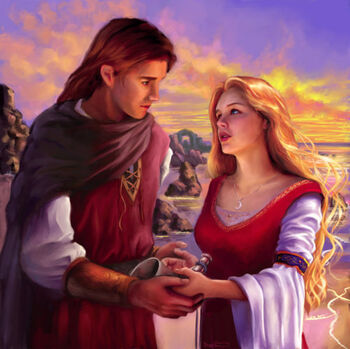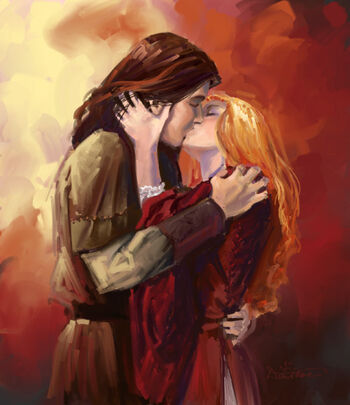 Community content is available under
CC-BY-SA
unless otherwise noted.