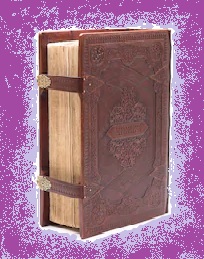 The Book of Llyr was a leather-bound tome that contained spells kept by the House of Llyr.
This page contains spoilers. If you do not wish to be spoiled, do not read further.
Under normal lighting the volume appeared to be filled with blank pages, but under the enchanted light of the Golden Pelydryn, the spells were revealed and could be invoked by an enchantress of the House of LLyr.
Taran of Caer Dallben found the book while he and the other Companions were searching a ruined hut once owned by the diminutive would-be enchanter, Glew. Later, when the companions were Achren's captives at Caer Colur, Magg retrieved the Book and the Pelydryn, and gave them to Princess Eilonwy to invoke the spells of Llyr. Eilonwy was the last heir of that power; evidently, Achren hoped to rule the Isle of Mona (or Prydain, or both) by bringing Eilonwy to her full ancestral powers, while maintaining control of the girl through her own magic. When Eilonwy took hold of the heirlooms, and began to examine the Book in the light of the Pelydryn, she also began to fight against Achren's spell, and finally made her own choice. Calling upon the full power of the Pelydryn, Eilonwy incinerated the Book in a column of crimson flame, which also quieted the stone whispers of Caer Colur, and broke Achren's personal spell.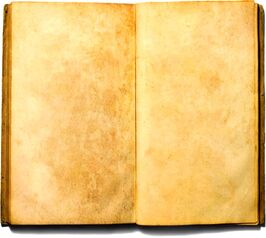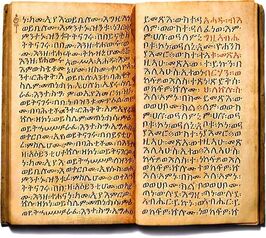 Later Taran learned that, after Eilonwy was kidnapped as a child, the long search by her mother Angharad ended at Morda's abode, where, exhausted by her ordeal, she sought shelter and aid. Morda took her in, but did nothing to nurse her back to health; the implication is that Morda let Angharad perish, though this remains unclear. The cold-hearted sorcerer inherited both the amulet Angharad wore, and the apparently empty Book of Llyr among her possessions. Morda mastered the amulet and developed its power, but gave the Book to Glew, who had come pestering the wizard for magical secrets. Glew later discovered he had been cheated and that the book was empty -- or so he believed.
Community content is available under
CC-BY-SA
unless otherwise noted.