A Matter of Cows is the fourth chapter of Taran Wanderer. Here we meet a recurring minor character, an icon of boisterous lordship. A petty rivalry earlier established among prideful warlords thickens into battle, and the theme of willing allegiance to a deserving leader is introduced.
This page contains spoilers. If you do not wish to be spoiled, do not read further.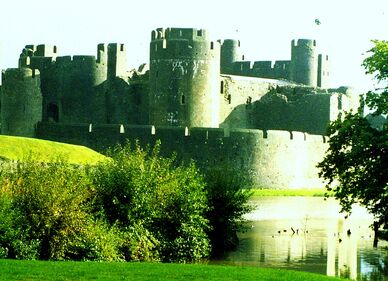 Plot
The
Companions
arrived at the stone fortress of
Caer Cadarn
and joined
King Smoit
at his abundant dinner table.
Taran
told Smoit of his quest for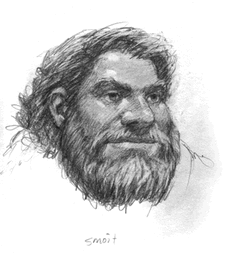 the
Mirror of Llunet
, which the King opined would be nearly impossible to find, among the
Llawgadarn Mountains
in the land of the
Free Commots
, who answered to no king but
High King Math
. Taran considered the role of will in allegiance to a lord. Smoit invited Taran to stay with him but Taran declined. Next day, while showing the companions the best of gear for their journey, word came of battle between Gast and Goryon over the theft of
Cornillo
, a prize cow, and Smoit rode out with his warriors -- along with a bewildered Taran and the impetuous Fflewddur. Soon they learned of heated battle and missing cows, and while Smoit spoke of dungeons and quelling strife (lest nearby
Cantrevs
attack), he gave little heed to Taran's calm suggestions. While rashly fording a deep river Smoit was swept into the current and plunged over a waterfall.
Community content is available under
CC-BY-SA
unless otherwise noted.