A Frog is the sixth chapter of Taran Wanderer. Here a new region of the land is explored, a strange item is discovered, and two old friends are encountered -- one of them in a very odd form. The theme of matters being otherwise from what they seem finds at least two echoes here.
This page contains spoilers. If you do not wish to be spoiled, do not read further.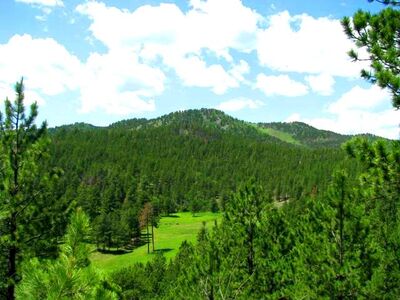 Plot
Taran
,
Gurgi
and
Fflewddur Fflam
left the
Valley Cantrevs
and entered the
Hill Cantrevs
. These had once been rich sheep-rearing lands, but after
Arawn Death-Lord
stole men's means of tilling the earth the region had become overgrown with dense forest.
Kaw
soon returned and reported that
Princess Eilonwy
was still unhappy with her education at
Dinas Rhydnant
. The mischievous crow then stole Fflewddur's harp key and dropped it into a high oak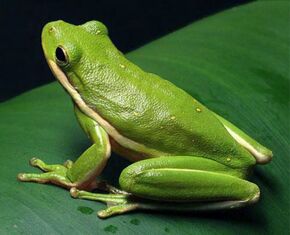 hollow; Gurgi climbed the tree and retrieved not only the tuning key but also a small coffer, which the hairy companion hoped would be filled with treasure. Inside, after breaking the lock the
Companions
found only a sliver of polished bone, wrapped in leather. Fflewddur became anxious, certain the object was enchanted, and Taran had Gurgi return the sliver and its coffer to the hollow.
Soon along their path, Fflewddur's giant cat Llyan came up with a "present" for her rider: a large yellow-and-green frog. The frog was barely alive, looking dried up and near death; it made strange noises and, as Taran brought the creature closer to his ear, he realized: "It's Doli!"
Community content is available under
CC-BY-SA
unless otherwise noted.